Miiego AL3+ Freedom on ear trådløse hodetelefoner til dame
MOTIVATED BY MUSIC – YOU MOVE. THEY DON'T.
Run. Jump. Twist. Flip around. Now you can do all of that with music in your ears! No matter the challenge – the new AL3+ FREEDOM series by MIIEGO® will let you move. They don´t.
UNIQUE ON-EAR DESIGN AND NECKBAND FIT
AL3+ FREEDOM are Wireless Bluetooth® Headphones built for sport – light weighted and with an ultra-secure neckband fit that is carefully designed to stay in place – we call it The Ultra-Secure Original M-fit by MIIEGO®
The uniquely designed neckband is soft and flexible, which makes it extremely comfortable to wear – even over longer periods of time.
The soft ON-EAR design and fit on AL3+ FREEDOM will not isolate your ears, but give you situational awareness, where you are still able to receive impulses and signals from your surroundings and from traffic. The ON-EAR designs also means that AL3+ FREEDOM will not irritate inside your ear canal or give you soar ears, and you no longer have to worry about earbuds constantly falling out of your ears.
EXCELLENT SOUND PERFORMANCE AND LONG BATTERY LIFE
AL3+ FREEDOMs have an impressive crystal clear sound quality, which has won the product several international test- and product awards due to its great performance.
More than 11 HOURS OF GUARANTEED PLAYING TIME is what you will get on every single charge due to the optimized battery capacity of the product. That should give you enough battery life for your effective running and training session without worries, and it outperforms most other sport earbuds out there.
BUILT TO LAST
AL3+ FREEDOMs are developed to last and use in both cold and warm climates. They are resistant to both sweat and rain due to the NANO-sealed protection of the components in- and outside on the product.
EASY TO CONTROL AND HANDLE
It is easy to control volume, tracks, pause and take calls directly on the right side of the headphones. You simply press the buttons with your fingers during your workout, and with the built-in microphone it is also no problem to make and take calls. On iPhones/iOS devices you will automatically see the battery status of AL3+ FREEDOM on your screen when the headphones are connected.
AL3+ FREEDOMs are easily folded, so you can carry them in your pocket or in the water-resistant MIIEGO protective sport case that is also included in the pack.
With AL3+ FREEDOM you no longer have to worry about tangling wires or earbuds that will fall out or give you soar ears. You move. They don´t.
Leveringsinformasjon

Gratis frakt over 1000,- fra vårt lager i Oslo. Frakt på mindre pakker kun 59,-
Pakker sendes med HeltHjem eller PostNord samme eller neste virkedag. Lette pakker leveres rett i postkassen eller på dørmatten (med sporing), og større forsendelser hentes trygt på ditt nærmeste hentested.
Normal leveringstid i Norge er 1-4 dager.
Merke

Miiego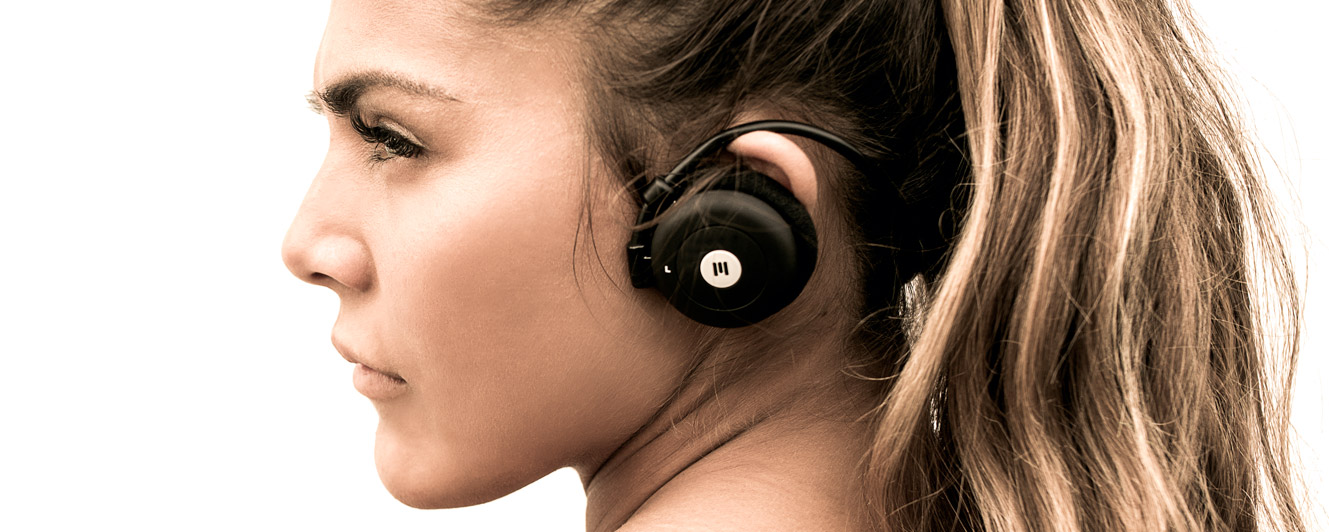 Miiego lager trådløse headset spesielt utviklet for treningsbruk. Disse fungerer utmerket på både androidtelefoner samt iPhone og sitter godt under selv de hardeste treningsøktene!
Vis alt fra Miiego