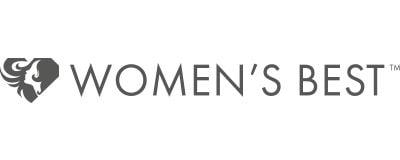 Women's Best Protein Bar Strawberry Crunch 44g
---
Best før: november 1, 2019
Endelig er Women's Best sine proteinbarer tilgjengelige i Norge!
34% of premium protein per bar
Sensational taste
High amount of important dietary fiber
Low amount of carbohydrates and fat
Perfect protein supply at any time (for in between, when studying, at work or at the gym)
Sensational taste. Maximum nutritional value.
After a development time of more than 16 months, we have managed to find the perfect balance between sensational taste and excellent nutritional values. More than 34% of easily-accessible protein supply your body anytime and anywhere.
Its especially high amount of important dietary fiber and particularly low amount of carbohydrates and fat make our bar your perfect companion. Whether at home, when studying, at work or on the way: Our Protein Bar perfectly supplies your body with premium protein at any time.
Nutritional value per serving (44g):
Energy: 655kJ / 158kcal
Fat: 6,3g
– Saturated Fats: 3,5g
Carbohydrates: 4,8g
– Sugars 1,1g
– Polyols: 1,9g
– Starch: 1,8g
Fibre: 12,3g
Protein: 15g
Salt: 0,35g
Ingredients: Protein Blend (Milk Protein & Soy Protein), Tapioca Starch, Hydrolyzed Gelatin, Polydextrose, Oligofructose (Chicory Root Extract), Shea Oil, Palm Kernel Oil, Palm Oil, Sunflower Oil, Glycerin (Humectant), Cocoa Powder, Hazelnuts, Flavour, Cocoa Butter, Soy Lecithin (Emulsifier), Salt, Sucralose & Potassium Acesulfame (Sweetener).
Leveringsinformasjon
Gratis frakt på ordre over 800kr! Sendes fra vårt lager i Oslo.
Pakker sendes med HeltHjem eller PostNord samme eller neste virkedag. Lette pakker leveres rett i postkassen eller på dørmatten (med sporing). Større forsendelser hentes trygt på ditt nærmeste hentested.
Normal leveringstid i Norge er 1-4 dager.